Want to help capacitate South Africa's health sector?
Looking for a B-BBEE boost with broad-based social impact?
Want to make a difference to the youth unemployment crisis and help reignite the economy?
SAMED and the Youth Employment Service (YES) has embarked on an exciting partnership to unlock thousands of work opportunities for South African youth while transforming the country's medical technology sector. This is a response to the youth unemployment crisis with 61% of young people under 35 being unemployed (Quarterly Labour Force Survey Q3:2021, expanded definition). SAMED is committed to making a difference and encourages members and stakeholders to join in these efforts.
YES is a pioneering, business-driven non-profit organisation with the mission of tackling South Africa's youth unemployment crisis and driving youth employability. YES aims to create work experiences for youth at scale, by enabling business to co-create a future that works for all. With over 1,800 corporate partners (of which 31 are SAMED members), YES has created over 71,000 work experiences. This has seen R4 billion injected into the economy through youth wallets in just under three years, with no government funding.
How you can say "YES":
Host a youth – offering a YES role or roles within your own organisation
Sponsor a youth – sponsor a role within one of the YES implementation partners (IP) (implementation partner model)
The YES turnkey solution works with 33 YES-vetted implementation partners (IPs) across South Africa to place youth. If a corporate cannot place youth in their own organisation, they have the option to place youth with an IP. The IPs are generally NGOs working in high-impact sectors communities, which means youth do not have to travel far for work and can play an important part in building their own communities.
Some of the YES health care Ips

A youth-focused organisation and an affiliate of the Aurum Institute – a leading global health care NGO. Youth work in clinics, hospitals and communities championing sustainable impact and addressing key social determinants of health. Youth take on roles such as lay counsellors, pandemic contact racers, data capturers, researchers and agri-preneurs.
A non-profit organisation providing comprehensive primary health care and social welfare services. Youth provide services as patient trackers, administrative assistants and lay counsellors related to HIV & TB screening and testing.
HIV South Africa is a non-profit organisation that implements community-based programmes that supports HIV prevention and ensuring access to care and treatment. Youth are employed as lay counsellors, data captures, monitoring and evaluation assistants, and administrative clerks.
Host a youth at a YES Hub – and access socio-economic development points, or a Section 18 (A) certificate if you'd like to donate. Read more about the YES Hubs.
The impact YES and its corporate partners have had on country, company and youth cannot be measured solely by numbers. Specifically, there is no yardstick for the individual youth lives that are changed for the better. 88% of YES Youth come from grant-recipient households, and 91% have dependents, meaning the YES salary is more than just a paycheque – it ripples through families and even communities.
Keorapetse Mosime, a 27-year-old YES Youth from the small town of Lerome in the North West, began working in the YES/Youth Health Africa programme in 2020. Youth Health Africa is a healthcare implementation partner for YES combatting HIV.
Keorapetse was employed as a contact tracer, responsible for contacting and tracing people who had missed appointments and/or medication collection related to HIV/AIDS and TB.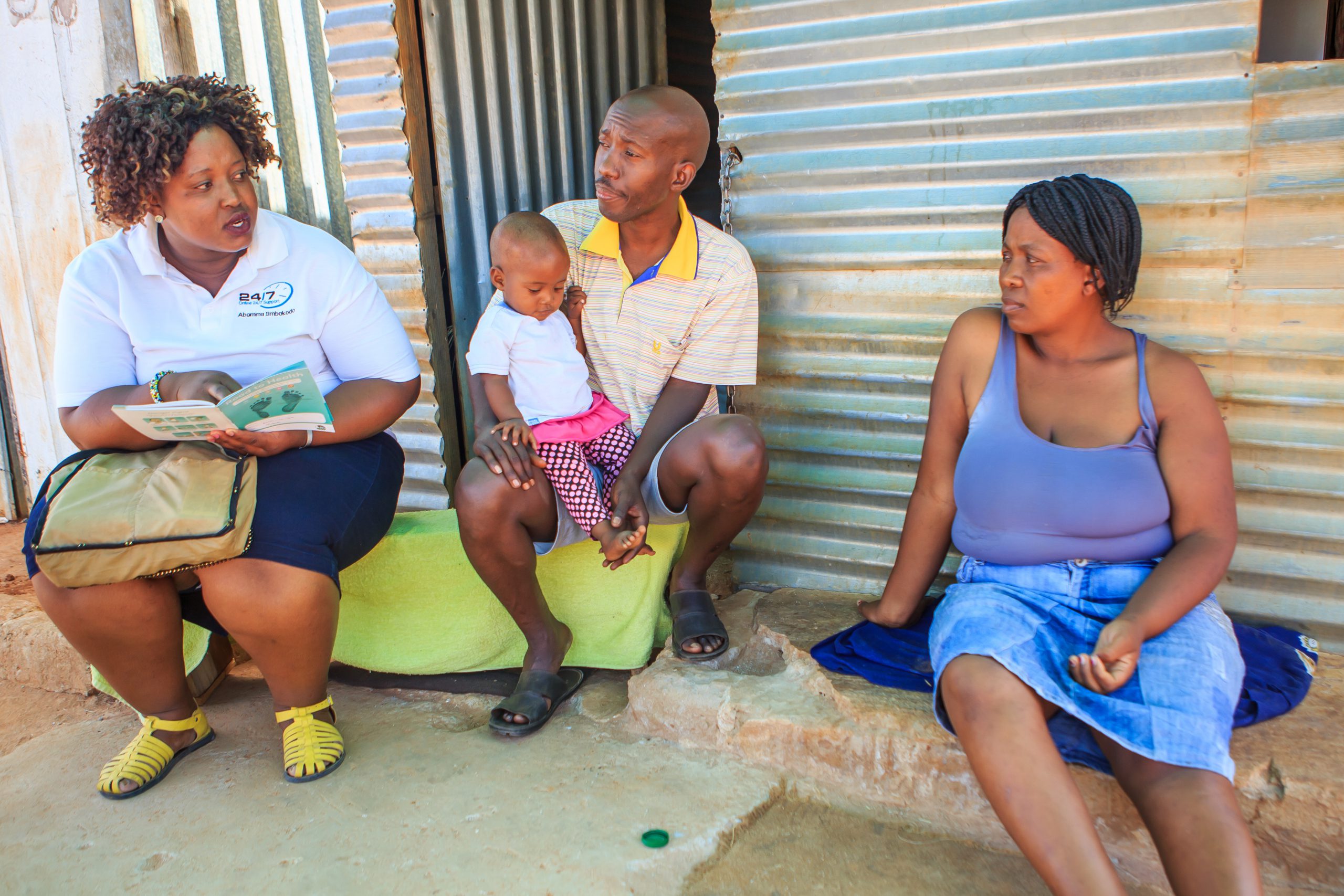 It was a very exciting and challenging job that I thoroughly enjoyed," says Keorapetse, "Dealing with different types of people that are stubborn and often impatient was not easy, but I began learning a lot about myself and the importance of patience – especially within the field of healthcare. I learned the importance and value of workplace professionalism and the value of being a hardworking and loyal employee. It was also very important to be a kind and caring person during this job, because of the types of people and sensitive information we are dealing with.
Keorapetse was finally given the chance to show what she was made of and even won an award for her good work. Not only is her potential being fulfilled for a brighter future, but she is actively contributing to her community and her country, doing valuable, purpose-led work.
We have the opportunity to build an inclusive society where youth can be at the centre of reimagining our future. Let's invest in our youth for a resilient and inclusive South Africa.
To learn more about YES or to sign up and co-create a future that works click here.
SAMED Impact Report
Total youth jobs created as at 3 March 2022 by 31 YES-registered SAMED members is 1,399 translating to R78,903,600 injected into local economies through YES Youth salaries. 38% of the youth are male and 62% are female. A total of 38 level ups in the B-BBEE scores have collectively been attained by the 18 companies through YES, to date. The remaining 13 companies, out of 31, still have their programmes underway and some are awaiting feedback for their B-BBEE audits.