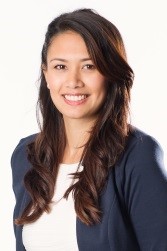 Senior Associate: Employment and Benefits, Bowmans
Melissa Cogger is a senior associate in our Cape Town office Employment and Benefits practice.
She specialises in employment law and has a range of experience in employment law matters in addition to dispute resolution, she routinely appears in the Commission for Conciliation, Mediation and Arbitration ("the CCMA") and the Labour Court, as well has internal disciplinary proceedings.
Melissa has in-depth experience and routinely advises on complex employment-related matters including restraints of trade, retrenchments, transfers, sexual harassment, collective bargaining (including interdicting unprotected strike action and organisational rights disputes), protected disclosures, data protection and equality issues within employment law.
She has been involved in a number of investigations into allegations of serious misconduct concerning senior executive employees, sexual harassment investigations as well as the debarment of key individuals or representatives in terms of the Financial Advisory and Intermediary Services Act, 37 of 2002.
Melissa is an executive committee member of the South African Society for Labour Lawyers for the Western Cape Chapter.
Melissa completed her LLB and LLM in labour law at the University of the Witwatersrand.
Relevant experience
Involved in investigating, debarring and withholding pension benefits of a representative of a financial services industry client;
Advised on mandatory COVID-19 vaccination policies within the healthcare sector;
Advised on the equality considerations of transgender policies preventing trans persons from participating and playing in various categories of Rugby;
Involved in successfully launching urgent interdictory proceedings in Labour Court against unprotected strike action for one of the largest fishing companies in South Africa;
Arbitration proceedings at the CCMA concerning the interpretation of a collective agreement, the outcome of which gave clarity to the Fishing Industry at large;
Melissa has assisted one of the largest retail industry clients in successfully launching and opposing the enforcement of restraints of trades in the High Court as well as advice to clients on restraints of trade generally;
She assisted a special needs school on a pro bono basis in investigating allegations of serious misconduct against employees relating to the misappropriation of R2 million in donor funding, representing the school in internal disciplinary proceedings and in arbitration proceedings at the CCMA, and assisting the school in laying criminal charges against the employee; and
Melissa is routinely involved in successfully opposing review applications of arbitration awards in the Labour Court.
Publications & insights
Enforcing restraints of trade during the COVID-19 Pandemic
COVID-19: Can South African employers and employees agree to postpone the forfeiture of annual leave
Always-on culture is no excuse to bend annual leave rules
Why you could lose out on annual leave due to South Africa's lockdown
More South Africans plan to permanently work from home: What this means for your annual leave