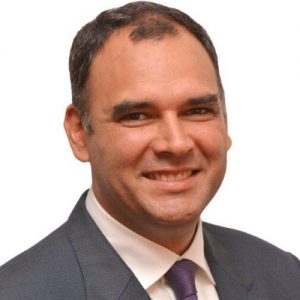 Chairman and Managing Director for the East and Southern Africa Region (ESAR), Nestlé South Africa
Prior to assuming his current position, Bruno was the CEO of Nestlé Pakistan, a position he held from July 2015 until the appointment to his current position. In Pakistan, he was also President of the Overseas Investors Chamber of Commerce & Industry, representing 191 international companies from 35 countries, covering 14 sectors of the economy with assets of $83 billion.
Bruno has worked as an international executive within Nestlé for more than 20 years serving in different and diverse markets such as Asia, Europe and Africa. He joined the company in Indonesia in 1995 as a management trainee.
He has diverse cross-functional experience and has successfully led a business turnaround, established new startups and engaged in global business strategy developments.
Bruno's achievements include leading the Nestlé Pakistan business to cross the milestone of delivering annual sales of over CHF 1 Billion in 2016. He aggressively drove the digital transformation of the market, to leave Nestlé Pakistan achieving more online sales than any other FMCG company in Pakistan today.
Throughout his career, Bruno has championed Creating Shared Value (CSV) initiatives to strengthen the business and build trust. During his time in CWAR, he focused on improving the safety and health standards in Nestlé's Central African operations, which led to Nestlé becoming the founding member of 'Safe Way, Right Way,' which promotes road safety. He also spearheaded a 'Malaria Eradication Campaign' which won the Global Nestlé, 'Health by Choice' award.
Bruno is a graduate of the European Business Programme (BBA, Hogeschool Rotterdam and Ecole Supérieure de Bordeaux). He is a dual Dutch and French national. He is married with three children.