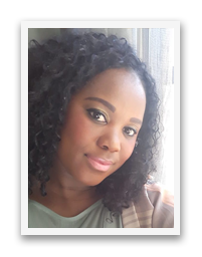 Elsabe Klinck and Associates
Yvonne joined EKA in January 2019. She was the Assistant Director: Statutory Services at the Department of Labour immediately before joining Elsabé Klinck & Associates. Her responsibilities at the Department of Labour included compliance with- and enforcement of the Employment Equity Act, the Compensation of Occupational Injuries and Diseases Act (COIDA) and the Compensation Fund, the Occupational Health and Safety Act, the Basic Conditions of Employment Act and the Unemployment Insurance Fund.
Her expertise in the fields of workplace injury and disease compensation adds an important health law and health policy service to the clients of Elsabé Klinck & Associates, in particular those who experience difficulties in claiming from the Compensation Fund. Her experience in compliance with the Employment Equity Act will add value to corporates and larger practices, who may face questions, inspections or implementation difficulties with this Act. Her knowledge assists in ensuring that the compliance certification requirements of the Employment Equity Act are met when contracting with the public health sector. This service also strengthens the BB BEE services rendered by Elsabé Klinck & Associates.
Yvonne worked at Molefe Attorneys as a candidate- and as an attorney, where she handled, amongst other matters, Road Accident Fund (RAF) cases. During that time, she
also provided free legal advice to destitute communities. She was also a RAF claims assessor at Ernst & Young. Her RAF experience is invaluable to healthcare professional clients of EKA.
Yvonne has also provided training in the very important field of interpretation of law. This field of law remains misunderstood in the health sector, with many health laws being misinterpreted and misconstrued. This leads to the erroneous application of the law, with resulting harm or loss to those to whom the law should apply.
One of Yvonne's strengths is that she is multi-lingual – she speaks English, Afrikaans, isiZulu, Setswana and SeSotho.