SAMED hosted the Partners in Healthcare event on 28 January, where Rob Millar, SAMED chair of the Code Committee, Professor Brian Bernstein, president of the SA Orthopaedic Association (SAOA) and Yoshni Singh, director of  Europa Organisation Africa represented the medtech industry, the healthcare fraternity and professional conference organisers (PCOs) respectively.
The forum examined SAMED guidelines and processes for conference venues and managing educational grants to healthcare practitioners (HCPs) in a manner that was compliant with the Medical Device Code for Ethical Marketing and Business Practice.
The event participants agreed that they are there to serve patient interests and uphold professional integrity. However, they also agreed that more efficient and locally relevant approaches to these crucial aspects of the collaborative relationship between the industry and HCPs are needed. These factors shape the public trust in both the HCPs and medtech companies. "What would the public think of a group of doctors playing golf while at a professional congress that is supported by the medtech industry?"
Rob acknowledged SAMED's alignment with international codes, namely those of Advamed in the United States and Medtech Europe. While these presented some best ethical practices, their strict prescripts do not accommodate South African circumstances. Hence, SAMED is committed to working with its members, HCPs and PCOs to address identified shortcomings.
Unique features of South African venues
Speaking on behalf of SAOA and other medical societies, Prof Bernstein stressed that many local venues are branded as non-compliant because they have resort, seaside, casino, golf or a spa associated with the name or location.
This is inappropriate for South Africa where tourism is a major economic segment with the majority of hospitality establishments catering for tourist and professional conferencing markets.
Yoshni Singh said this allowed the few sufficiently large, predominantly city-based conference centres to position themselves as primary Code-compliant options. Such a niche leads to inflated conference prices and negatively impacts on PCOs and professional societies.
Keep talking and jointly finding solutions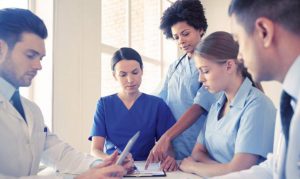 Regarding educational grants, both SAMED members and professional societies see the need to formulate and implement less administratively cumbersome and more streamlined processes. These need to enhance the capacity of HCPs to participate in and learn from international and local congresses and foster positive and collegial relationships between the industry and HCPs.
The main focus going forward will be to pursue greater standardisation in order to assist providers and applicants of grants. SAMED's Code Committee will cons
ult with relevant role-players to develop and implement a method that may include a centralised portal, independent review committees and other innovative vetting and screening processes.
The SAMED Code Committee will also produce a position paper on conference venues that balances compliance with being fit-for-purpose. The aim will be to use the position paper and other materials to engage with and secure support from SAMED's US and European counterparts and the compliance officers of multinational SAMED members.