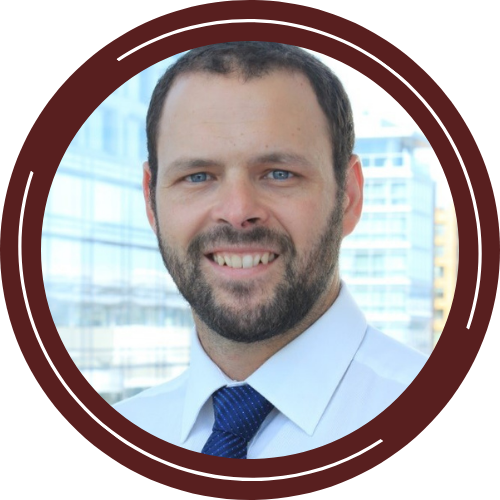 Andre joined the Netcare sustainability team in 2015 and has since his involvement grown Netcare as a leading company in the sustainability industry and more significantly the leader for sustainability within the hospitalisation industry within Africa and the world. The awards received him (AEE young energy professional of the year 2022) and his company for contributions in the sustainability environment (gold in all 4 categories – renewable energy, climate leadership, climate resilience and Greenhouse gas reductions) speaks to this achievement, being the only company in the world (international) to receive this achievement in both 2020, 2021 and 2022.
Andre has firstly motivated Netcare to be aggressive in their approach in Sustainability / Energy. This has meant that Netcare as of the end of their 2022 financial year has achieved a 35% energy intensity reduction per hospital bed, surpassing their original target of 22% by 2023. Under his guidance Netcare has avoided more than R1,2b in energy, water and waste costs. He has also been at the spearhead of Netcares renewable energy drive and as such Netcare currently has the second biggest install base of Solar PV of all private/commercial companies in South Africa.
With his current achievements, he has lead Netcare to commit even bolder strategies for its 2030 targets, with the company committing to have zero Scope 2 by 2030 by obtaining all this energy from Renewable sources, achieving zero waste to landfill by 2030, increasing energy efficiency to 35% and reducing its reliability on water sources by a further 20% by 2030.
This shows that Andre's commitment to the energy space and his involvement to the company has not just meant that Netcare (as a JSE top 10 company) is seen as leaders in the field, but also that their investors have realised the benefits of investing in Sustainability and have bought into the idea of a cleaner, cheaper energy future.
His contributions are also not limited to his company, but also the local and international community. Andre regularly engages with its public peers through the Health Care Without Harm as well as Global Green Healthy hospitals (both international institution representing more than 41,000 hospitals across the world) to assist with overcoming barriers to especially the poorer communities.
Andre is a Certified Energy Manager with the AEE and his qualifications includes a Master's degree in Mechanical Engineering from the NWU. Andre is currently still under 35 years of age and taking into consideration what he has already achieved, there is an expectation that he will become so much more in the industry. It is for this reason that Andre is being nominated as young energy professional of the year.