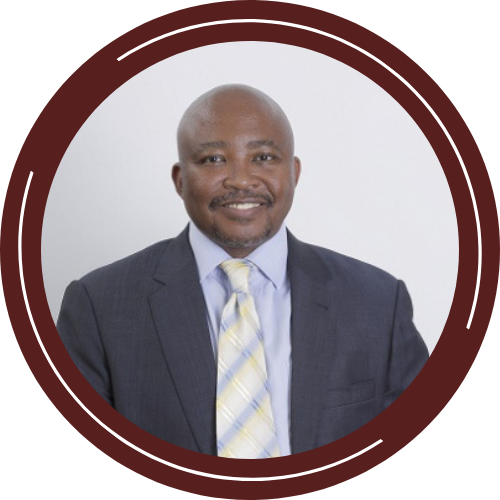 Dr Katlego Mothudi is the Managing Director of the Board of Healthcare Funders (BHF), an industry representative body for medical aid schemes, administrators, and managed care providers. The BHF has a presence in eight countries across Southern Africa, including Lesotho, Namibia, Zimbabwe, and Botswana. Dr Mothudi is responsible for providing leadership and strategic direction for the organisation, and for driving the organisation's growth.
Dr Mothudi has previously served as a Medical Advisor and Clinical Executive for Metropolitan Health Group, was the Managing Director for Aid for AIDS within the AfroCentric Health stable, before becoming the Executive Head of Clinical Services and Operations at Sizwe Medical Fund.
He has held various other roles in the healthcare industry, including working as a Medical Officer in the South African Public Healthcare Sector and later as the Clinical Manager of a District Hospital.
Dr Mothudi is an advocate for ethical leadership and serves on several boards and various industry committees. These include the Health and Welfare Sector Education and Training Authority (HWSETA), the Health Sector Anti-Corruption Forum and Steering Committee which were set up by the Special Investigating Unit (SIU).
Dr Mothudi holds a Bachelor of Science degree in Chemistry and Applied Chemistry, an MBChB degree from MEDUNSA, and training in Sports Medicine. The latter gave him the opportunity to work with various sports organisations and teams, culminating as the Chief Medical Officer for the Referees' Headquarters during the 2009 FIFA Confederation and the 2010 World Cups.
Dr Mothudi is recognised for his vast knowledge in Healthcare Management and Business Leadership which has been gained over his experience in both the Private and Public Health sectors spanning more than 26 years.
His passion is to contribute towards the transformation of the healthcare industry and ensure that medical aid schemes positively influence access to affordable and quality healthcare for ordinary citizens.