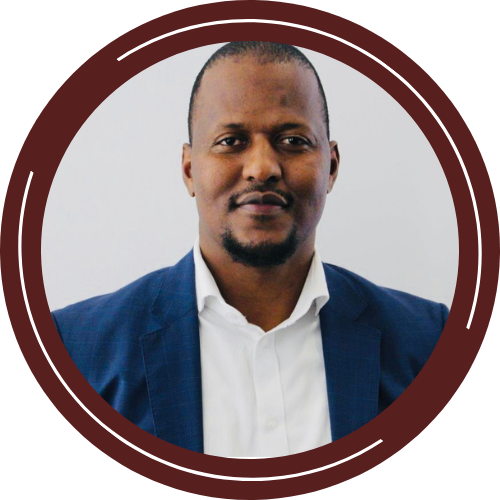 Fundile Gebremedhin
Director for Medical Devices and Health Technology Procurement Management: NHI Branch, National Department of Health
Fundile Gebremedhin is a Director for Medical Devices and Health Technology Procurement Management who works in the NHI Branch at the National Department of Health, and responsible for sector-wide procurement, strategic and policy direction, system transformation, and solution implementation.
Fundile's passion for the wellbeing of people prompted him to pursue a career in health care through learning channels in engineering and technology. During the launch of his career in 2007, Fundile recognized that despite the intended good and fanfare around MedTech development and their entry into market, failings in their acquisition and management were reinforcing technological problems faced by the health care service even today. It is through this realisation that Fundile embarked on a personal mission to make a difference and become an active contributor to the balancing circle that resolves unintended consequences from MedTech.
Through recognition of his hard-work and commitment to excellence, in 2009 Fundile earned his first managerial role at a private health establishment where he was immediately tasked with improving a technical service function with success. In 2013, Fundile joined public service at Province to establish and develop health technology management during its infancy. In the process Fundile enabled care delivery with improvements in medical technology acquisition and transforming the state of public health facilities, including commissioning construction projects. During this period, Fundile led and empowered people with compassion and authenticity which is his most fulfilling experience to date.
Fundile holds a Degree in Clinical Engineering complemented by an Honours in Healthcare Technology Management from the University of Cape Town. He also holds an MBA in Healthcare Leadership from Stellenbosch University Business School and is currently pursuing a Master of Science in Systems Engineering at Wits University with a keen interest for healthcare systems engineering.