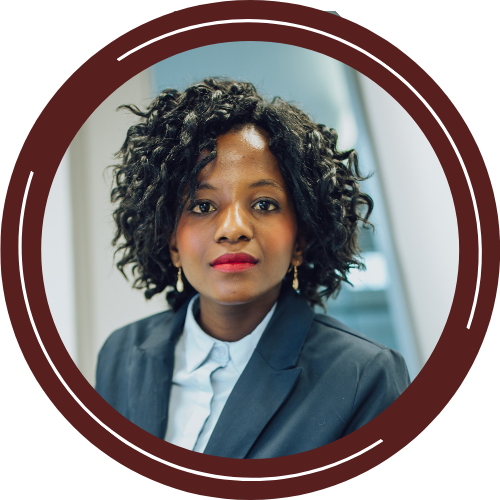 Kealeboga Mokolobate is associate director at Transcend Corporate Advisors, adept at collaborating with C-Suite and management teams around the policy of B-BBEE and Transformation , while also ensure market a return on investment. She also empowers companies to understand the importance of Diversity Equity and Inclusion, particularly in the South African context. Kealeboga frequently interacts with C-Suite teams to ensure how they can add impact in South Africa through B-BBEE and Transformation, while ensuring their products make a difference in South African lives. Kealeboga not only advises SAMED member on Transformation and related topics, but also advises companies across the Healthcare value chain, including Pharmaceutical companies and Clinical Research and across varied products and therapeutic areas. She assists companies to analyse their supply chains through the lens of Transformation, while also ensuring impact and access to new market opportunities.
Kealeboga is also the chairperson of the board at Weskoppies Psychiatric Hospital, one of the largest psychiatric hospitals in South Africa. Kealeboga Has also worked with the South African Medical Research Council, looking at Medical Technologies that will have an impact in economies such as South Africa.
Kealeboga is especially suited to advise in this field also because she holds qualifications in the Healthcare Sector: MSc(MED) Pharmaceutical Biomaterials and Polymer- Engineered Drug Delivery Technologies, BSc(Hons) Molecular Medicine and Medical Biochemistry, BSc (Microbiology and Biotechnology, Biochemistry and Cell Biology).
Kealeboga Has used her expertise to Healthcare and Biological Sciences, along with knowledge on BEE and transformation to empower companies to build strong talent pipelines through tailored skills Development strategies, build diversified supply chains through robust and effective Enterprise & Supplier Development Programmes, and also build a diverse workforce profile through effective Human Capital Strategies.