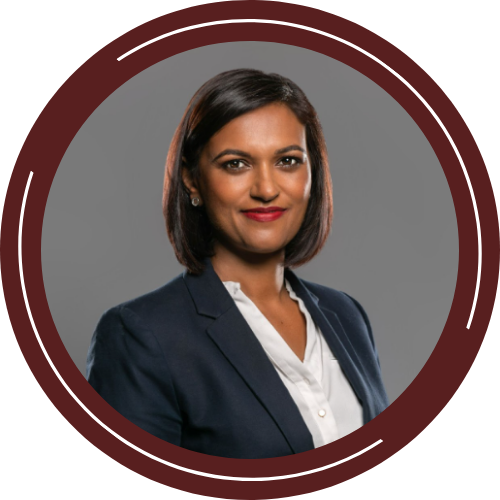 Merilynn has been dedicated to the healthcare industry for two decades. She is a multi-disciplinary leader committed to public health, early diagnosis and preventative healthcare where it is needed most.
Over the last two decades, Merilynn has held leadership positions at major pharmaceutical companies including Sanofi Pasteur/Zentiva, Pharmaplan and Pfizer. Throughout her career, she has overseen the launch of several top pharmaceutical brands and the continuation of significant public tenders.
Merilynn is a seasoned General Manager with a demonstrated history in leadership, management, coaching and strategy, focused on delivering results within the pharmaceutical Industry.
She has a progressive track record – most recently in public-private partnerships (PPPs) – and extensive experience in private and public sector sales across pharma, vaccines and non-scripted products.
Merilynn joined Roche in November 2022. In her current role as General Manager, South Africa and SADC markets for Roche Diagnostics, she is firmly focused on applying her extensive marketing, sales and management experience to establishing strategic partnerships and driving the commercial business across her markets.