On 26 March, SAMED held its 35th Annual General Meeting. We reported on SAMED's extensive activities over the past year as well as shared our future plans – reaffirming our commitment to enabling a sustainable, ethical and transformed medical technology industry that ensures patient access to medical technologies.
The AGM also served as an opportunity for our members to elect SAMED Board members to serve as leaders of the association for the next two years. We have the pleasure of announcing the following new members to the SAMED Board: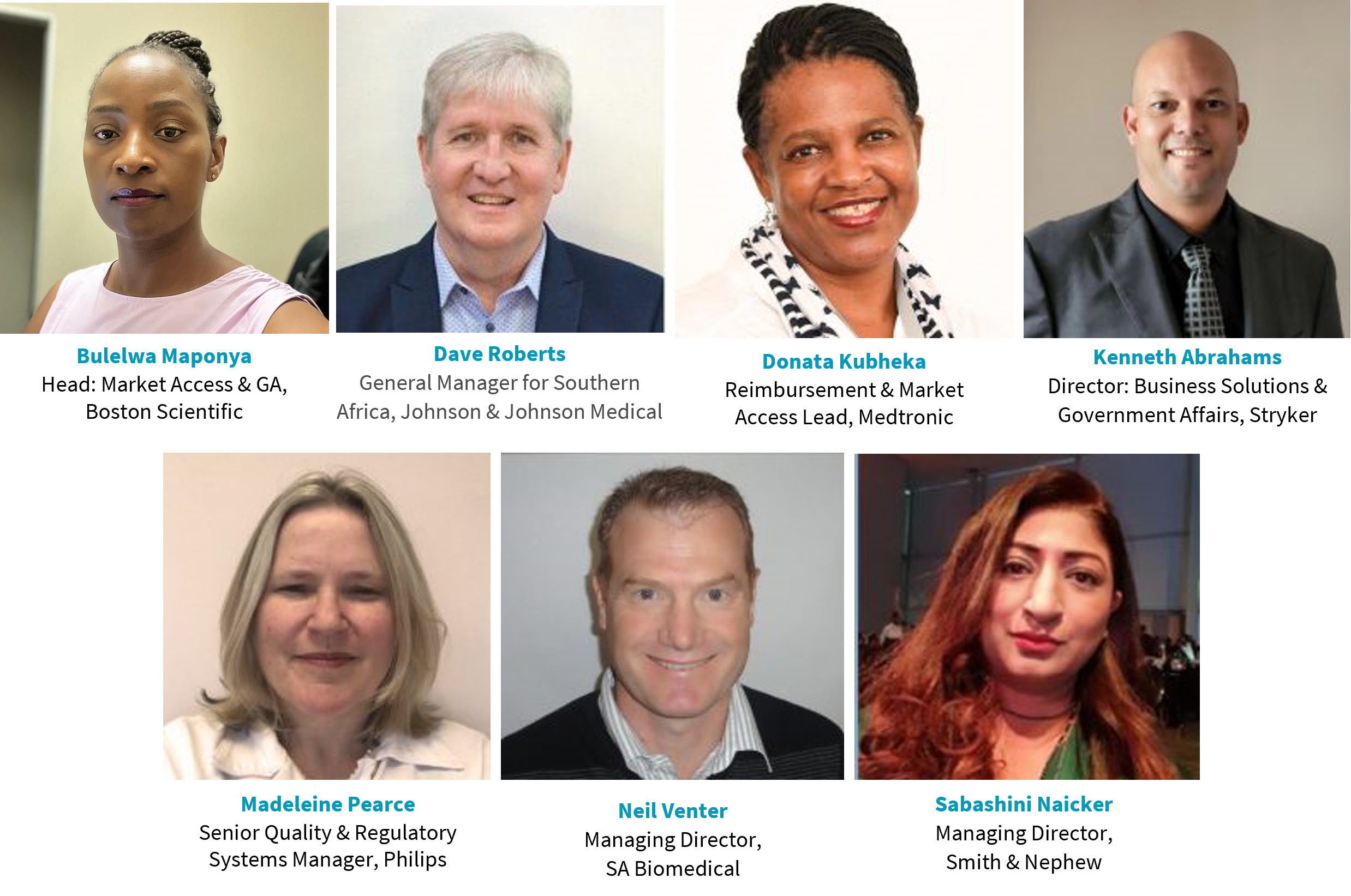 Composition of the SAMED Board:
SAMED regards transformation as an economic and social imperative. We are committed to transformation and believe we can drive meaningful and sustainable change as an industry body.
This commitment to diversity and inclusion is reflected within our Board. SAMED has made strides to improve both black and female representatives as shown by the graphs below: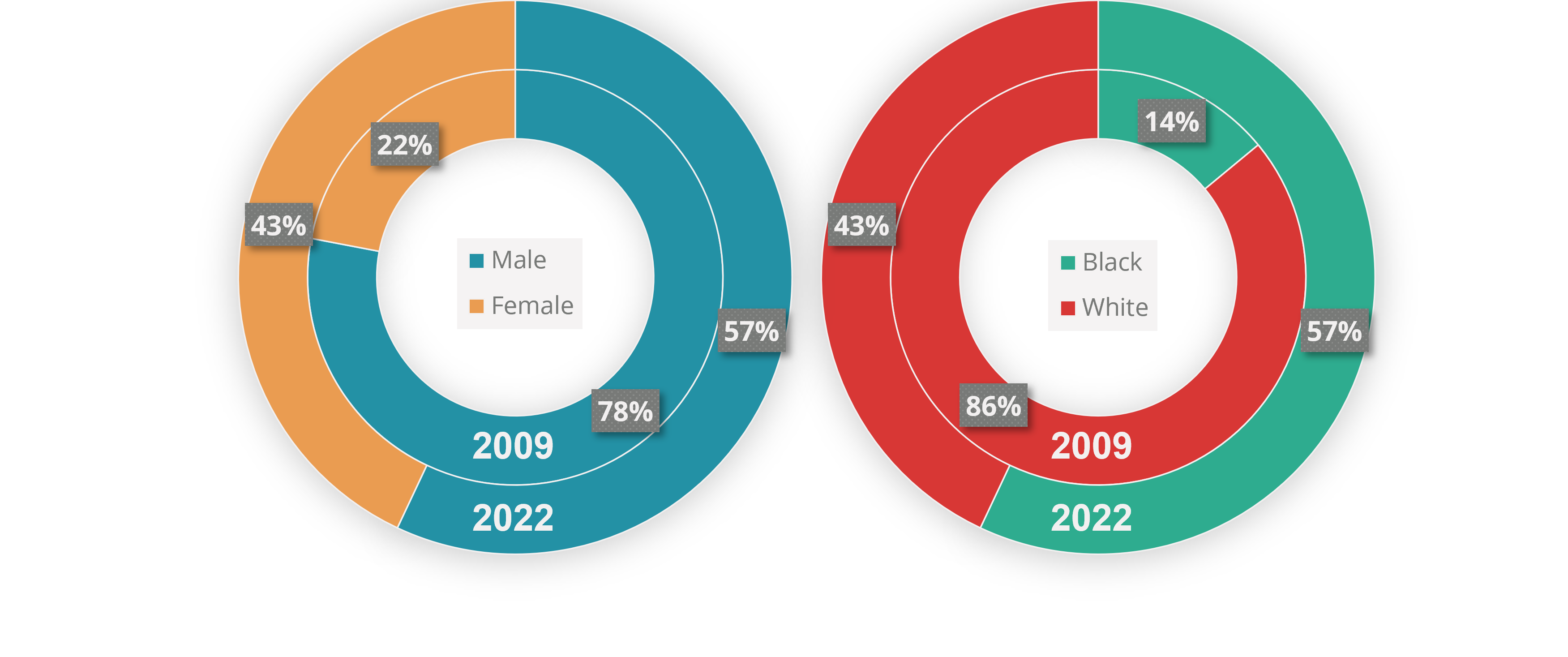 Elected Office Bearers
The first Board meeting following the SAMED Annual General Meeting took place on 30 June 2022. At this meeting, the Board elected Peter Mehlape, Managing Director: Southern Africa for Medtronic as the SAMED Chair for 2022/23 and Avanthi Govender Bester, Associate Director: Regulatory Affairs & Quality at Alcon Laboratories, as Vice-chair. Reiner Gabler, Managing Director of Gabler Medical, continues to serve as Treasurer until the next AGM.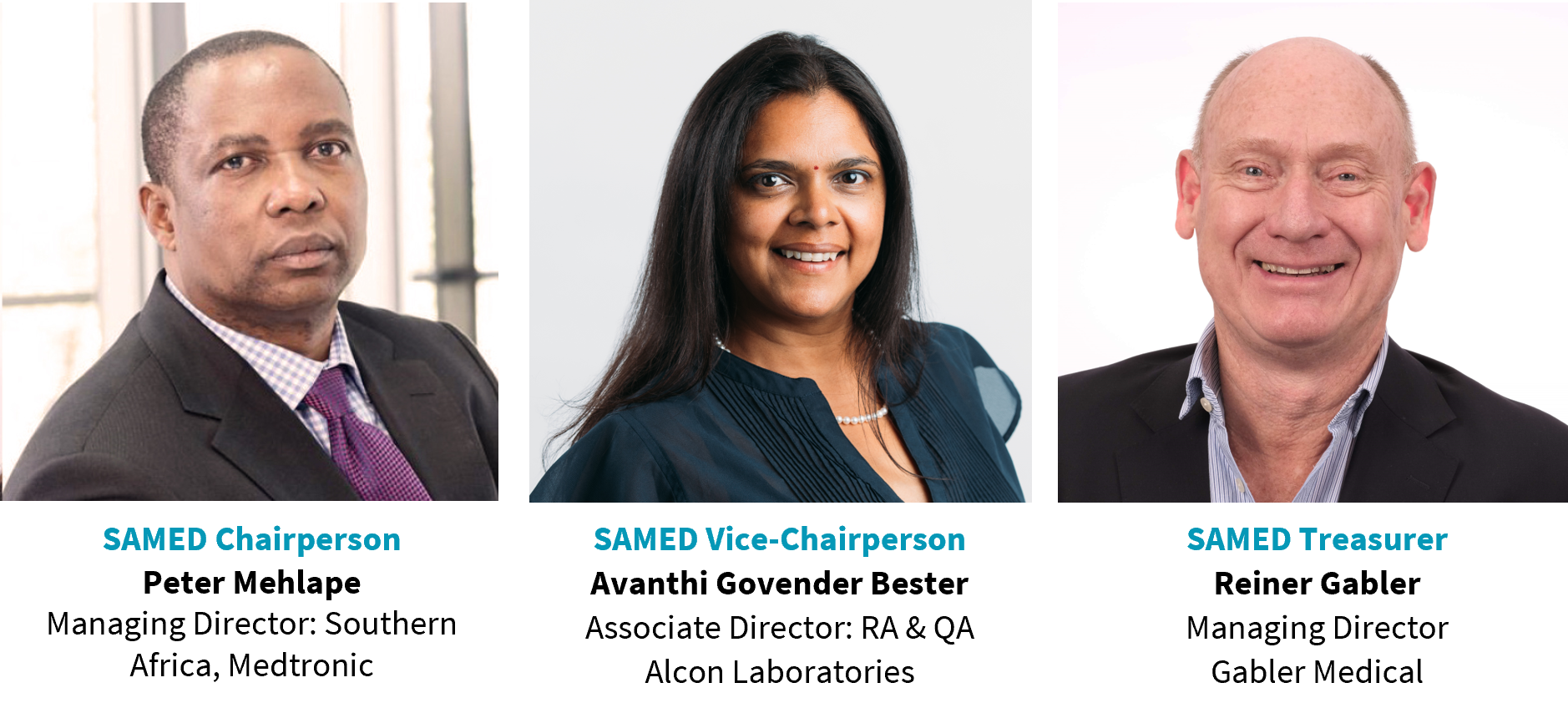 "I am honoured to have been chosen to lead SAMED. I aim to enhance the boldness of the association in meeting the needs of our members, the medical technology industry and the health system in which we all operate.

Of course, I cannot achieve this alone.

I want to bring the leadership of every member company with me on this journey. I want to inspire and encourage them. We are the owners of our sector, and it is up to us to make meaningful change.

I plan to leverage on diverse skill sets of the Board members to ensure that we take decided steps to impact policy, improve operational efficiencies and promote MedTech access.

Our secretariat continues to be a strong support system. I look forward to working with them and strengthening the capacity of SAMED to achieve its goals.

Through strategic forethought and strong collaborations with key stakeholders, I believe SAMED can make a tangible difference in reforming healthcare.

I also look forward to a continued drive for transformational growth, which I am also personally invested in as an individual and as a business leader. Meaningful transformation creates a substantive impact in the environments in which we operate and underpins all of SAMED's strategic pillars. I am committed to advancing diversity and inclusion throughout the healthcare sector and beyond, to create sustainable growth for the industry, society and the economy." – Peter Mehlape