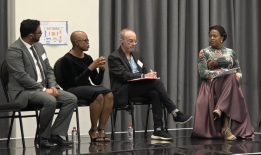 A health technology assessment agency (HTA) for SA…?
Three cornerstones for an appropriate and sustainable health technology assessment (HTA) agency in South Africa would be independence, transparency and accountability, and importantly, there would need to be a common goal among all stakeholders.
Also critical must be an incremental, not a "big bang" approach to its development.
Another important consideration, delegates to  last week's SA Medical Technology Association (SAMED) Annual Conference session on "An HTA Agency for SA" were told, was universities taking a leadership role in the agency function largely due to their relative independence from conflicts of interest.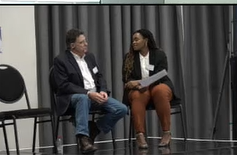 Move afoot to legalise industry marketing code equality
Medical device and pharmaceutical marketing code representatives will be meeting shortly with the SA Health Products Regulatory Authority (SAHPRA) as a collective to finalise SAHPRA's and ultimately the Ministry of Health's formal recognition of the respective industry codes.
Addressing the SA Medical Technology Association (SAMED) 2022 Annual Conference delegates in Johannesburg last week during a hybrid session on "Medtech compliance challenges: how are various jurisdictions managing these and what are the common and 'not so common' threads", Rob Millar (pictured), SAMED Code Committee Chair, reminded his audience that codes are there to govern moral and ethical principles in terms of the interaction between industry and health care professionals.