When parts of South Africa experienced civil unrest, SAMED issued a call to members to provide us with information on how the unrest had affected the medtech sector. We had 49 member companies provide us with feedback through our survey. This provided us with information on the impact, the areas affects, the estimated monetary value of the impact and envisioned support required once the unrest was subdued.
Results from the SAMED survey indicated that supply chain and limitation business operations were the most common impacts among members. The majority of the impact was felt in Gauteng and KwaZulu Natal and many members were unable to determine the monetary impact of the unrest of their businesses, however, the impact ranged from under R500 000 to over R25 million in loss or damages. Most survey respondents indicated that support was needed for logistical challenges in getting stock to and from affected areas and to provide safety and security in these areas (including safety for staff and property). Other calls for support included firm and harsh punishment for those involved in the unrest, violence and looting, holding those responsible accountable, support was for cleaning, waste removal, food security and fuel supplies.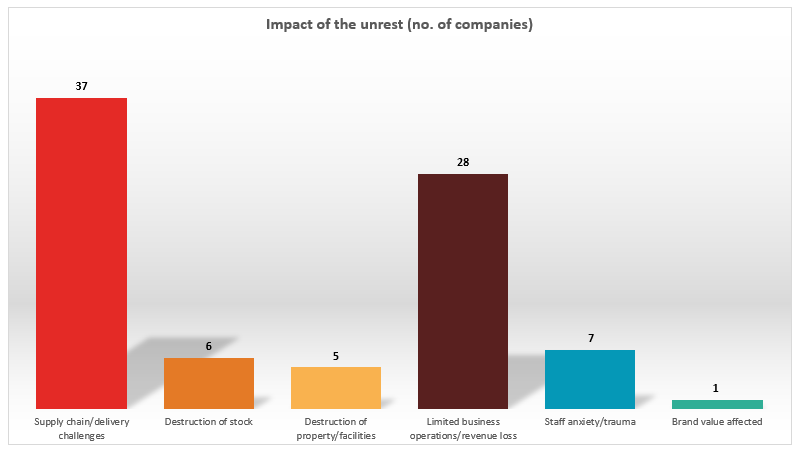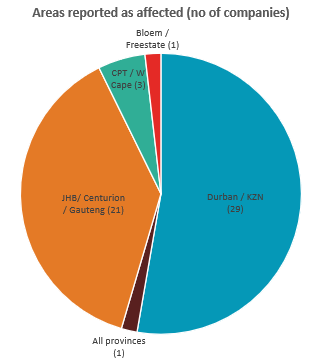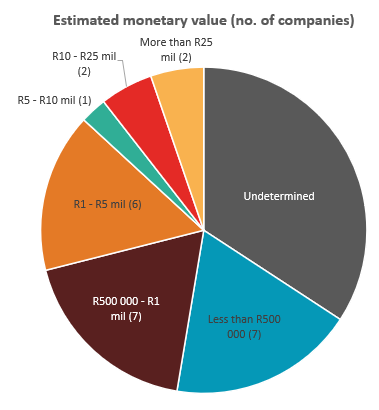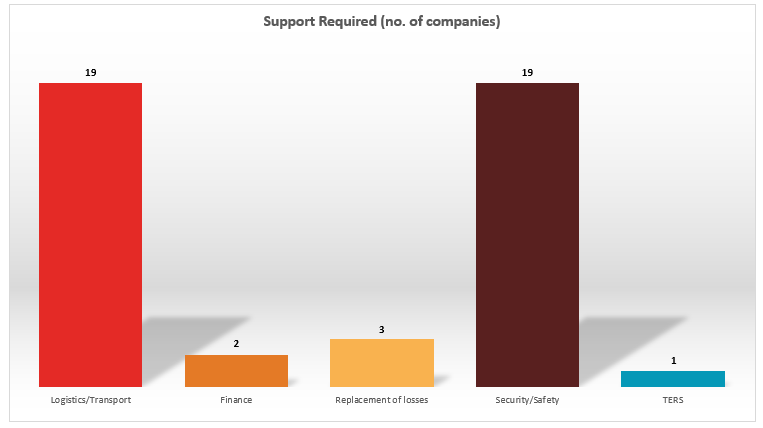 We also circulated surveys and requests for information from the Department of Trade, Industry and Competition (dtic), Business Unity South Africa (BUSA) and other stakeholders. SAMED provided support through direct communications with the dtic on the challenges experienced by the industry. The information provided in these surveys and engagements enabled government and the private sector to understand the implications of the unrest was and how best to address the resulting challenges.
As a result of the impact of the unrest, government has rolled out several support/funding schemes for those affected by the unrest. This includes the dtic Business Recovery Package to support uninsured businesses affected by the recent unrest and disorder. Uninsured businesses adversely affected by the recent unrest can
apply for support
 (
click here
for more information). The IDC also invited businesses that were directly affected by the unrest including SMME within townships, uninsured and under-insured businesses, to
learn more
about its relief packages. In addition, the
Manufacturing Competitiveness Enhancement Programme
(MCEP) Economic Stabilisation Fund is supporting manufacturing companies and related services affected by the unrest, including those impacted by associated supply chain disruptions.