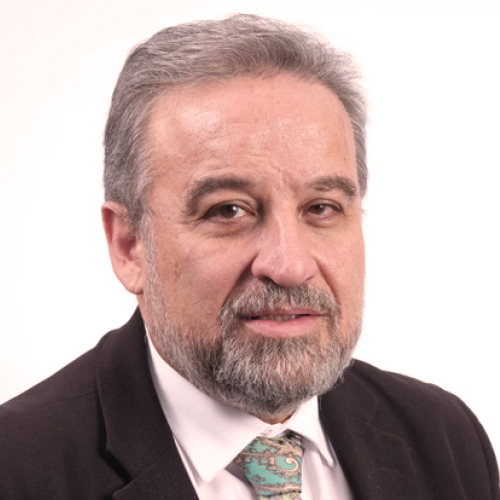 Vitor Ferrão, PhD ,is an Independent Executive Consultant within the medtech sector. He is a valued members of the SAMED Exco & Board with over 30 years of industry experience and in particular executive experience within three multinational medtech companies.
Vitor champions SAMED as the voice of the medtech sector, as a united industry will have a more significant impact on healthcare and patient benefit. He is particularly supportive of the strong ethics and integrity of the association and the promotion of sector wide ethical marketing and business practice through the Medical Device Code; he is currently the SAMED Code Committee Chairperson.
Vitor is passionate about the develop young talent in the medtech sector and leads through example, upliftment and inspiration. He takes the time to mentor and empower staff while building effective organisational teamwork. He is driven by results and is a change agent with expertise in finance, strategy, sales and marketing, operations, human resources, and compliance.
Vitor's accomplishments during his professional career includes: Executive Management of three multinational medtech companies; South Africa's Integration Lead for three major merges and acquisitions Medtech companies; previously the Business Partner of the AO Alumni Chapter of Southern Africa and a Part-Time Lecturer and Thesis Supervisor for a UK University's long distance MBA programme.
On the personal front, Vitor has a love for gastronomy and is a Chevalier of L'Ordre des Coteaux de Champagne (OCC) – the worldwide Order / organization in Champagne (France) with a long tradition of recognizing and rewarding Champagne lovers and ambassadors.