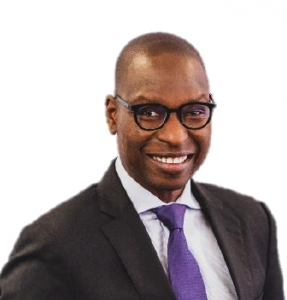 Managing Director, Africa – Eaton's Electrical Sector, Eaton Energy
In this role, he is responsible for leading Eaton's Electrical Sector team throughout Africa and driving Eaton's ambitious growth strategy for Africa.
Kane has more than 20 years' experience in management, sales and strategic marketing in four continents. Prior to taking on the role as Managing Director at Eaton, he held several key management positions including Western Africa Cluster Leader & Managing Director, Senior Account Manager, Growth Leader – Africa, Marketing Manager and Internal Consulting and Strategy at Du Pont over the past nine years across South Africa, Nigeria and Switzerland. He also held various positions at Sweda Group and Allianz Group in Spain, Hong Kong, Brazil and Chile from 1999 – 2005.
He is a Master's of Business Administration graduate from IMD business school in Switzerland, has a Bachelor's degree from ESSCA in France and a Black Belt certification in Six Sigma.
Seydou is located in Johannesburg, South Africa and speaks French, English, Spanish, Portuguese and Hausa. Eaton is a power management company with 2017 sales of $20.4 billion. We provide energy-efficient solutions that help our customers effectively manage electrical, hydraulic and mechanical power more efficiently, safely and sustainably. Eaton is dedicated to improving the quality of life and the environment through the use of power management technologies and services. Eaton has approximately 96,000 employees and sells products to customers in more than 175 countries. For more information, visit Eaton.com.